Woolx vs Smartwool: Discussing Some Details
Stylethority is reader-supported. When you buy through links on the site, we may earn a commission.
Among the heaps of Smartwool alternatives, Woolx was the first to offer a more affordable take on merino clothing. That was what – 10 years ago or so?
Man, time sure flies.
So with Woolx grown up a bit, what's the situation with these two?
Good news: The Woolx vs Smartwool matchup is still competitive! Both brands have their relative strengths and weaknesses.
➥➥ Smartwool remains a true champ in the following categories:
–

Midweight base layers: Their 250 crews are still the comfiest, most durable, and excitingly colorful base layer option.


–

Leggings: Great stitching, zero itching, and all the warmth. These women's leggings are extra cute, and the men's bottoms (see example) aren't far behind.


–

Accessories: Smartwool has way more of these and there's a reason Smartwool beanies are the staple. Top-tier price-for-quality ratio!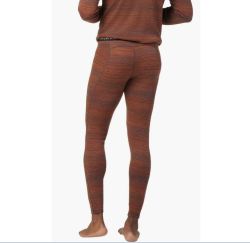 Smartwool Leggings

Best leggings all around for both men or women. Warm, comfy, featuring proper stitching to ensure long-term use. Great color options too.
➥➥ Woolx stands out with a buffed-up thermal take (higher g/m² options) on merino clothing:
–
For women, there's this 400g/m² base layer. Easily the warmest, softest merino clothing to deal with extra harsh winters and winds.


–

For men, the Woolx Glacier is made for the extreme outdoors. Lightweight for its thermal capabilities, this one's great for more active people.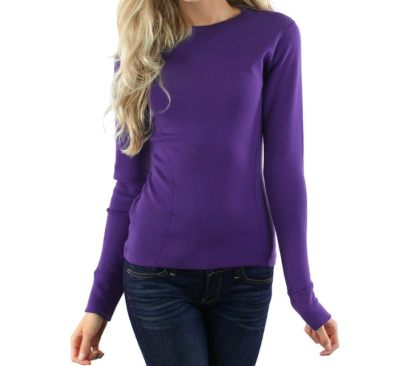 Woolx Thermal Layer

An absolute champion in terms of warmth. 400g/m2 for the most 'thermal' base layer out there. Perfect for comfy winters spent being outdoors.
Woolx vs Smartwool:
Materials & clothing properties
First things first: both brands use high-quality merino wool for their clothing. The actual % will differ, depending on the particular product.
In some cases, it's 100% merino wool. More often, however, it's a mix of 80%+ merino and some spandex or other synthetic fibers. This helps with elasticity and durability. To the more sensitive, synthetics help to reduce the itch factor, too.
Anyways, the quality is there.
Both brands don't practice mulesing if we're talking ethics. Mulesing is when the sheep have had strips of skin removed from around their buttocks. Technically, this helps prevent attracting flies and critters.
Realistically, though, this is a painful process and some people view it as a cruel practice. Both Smartwool and Woolx share the sentiment, so their product lines are 100% mulesing-free!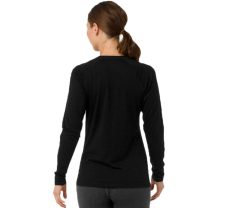 Smartwool 150 Long Sleeve

A thin base layer made of 87% merino wool. Lightweight, soft, and perfect to wear under a sweater/fleece. Very compact if you're on the go.
I'll be frank that in general, Smartwool features better stitching and durability on the lower-density base layers.
I'm talking about the 150 and 250 lineups, where Woolx needs to improve some fraying/holing issues.
A similar win for Smartwool is the piling factor. Smartwool clothes, we've found, pile a lot less than many competitors – including Woolx.
In short, when it comes to maintenance on lower-density base or mid-layers, Smartwool comes ahead. The same could be said about the overall durability of this particular merino segment.
If it's strictly all about overall comfort and moisture-wicking capabilities, though?
Here, both brands stand on equal ground! Their clothing is sweat and odor-resistant to the maximum, comfy, and itches less than many other competitors.
Keep in mind that on average, Woolx tends to run larger, while Smartwool is slightly more of a true fit.
As I pointed out, Woolx offers some higher-density thermal clothing (350+g/m²). Smartwool completely dominates the lightweight and mid-weight segments.
Product
Image
Smartwool Baselayer Crew

100% premium, non-itch merino wool that feels comfy and snug.
Advanced stitching keeps it neat for longer; less fraying too.
Extremely warm despite its moderately light 250g/m² design.

Check Sizes & Fit
Product
Image

For truly extreme weather

Woolx Glacier

100% merino wool at a heavyweight 400g/m² density.
Breathable and quick-drying considering its thicker fabrics.
Cuts off the bulk and maintains a 'lean' feel despite the increased density.

Check on Amazon Check on Woolx
Woolx style review:
A bit duller than Smartwool
Ever since me and my girlfriend started our merino journey, Smartwool has been extra famous for one thing:
Dazzling, exciting, and versatile colors or designs.
Woolx is yet another brand defeated by Smartwool in terms of how diverse you can express yourself with merino wool. Other 'losers' in this fight include the previously reviewed Merino.tech – a relative newcomer to the scene.
Smartwool's exciting factor holds true for anything from crews to leggings to even socks.
The Everyday Margarita socks are famous for their extra cute designs on a product that's just the right amount of warm and comfy: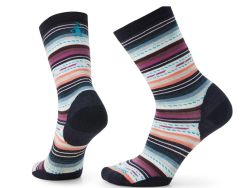 Smartwool Everyday Margarita

Exciting, cute, durable...and not too toasty! Just the right amount of warmth for some everyday comfort. Your feet will love it!
Woolx fares better than many other brands, but the brand still sticks to conventional colors and patterns. Most of the company's layers come in 3 to 8 mono-color variations.
The leggings are especially lackluster in customization, with many of the men's bottoms being made in only one or two color variations.
In other words, if you want to be more expressive – Smartwool's the better take on merino clothing. We've yet to see anyone even try and emulate the thrilling patterns the brand does.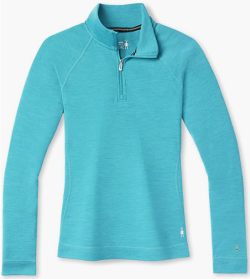 Smartwool 250 Zip Outerwear

Great 1/4 zip outerwear for mountain hiking, trekking and other outdoor activities in harsher weather. Remember to layer it beneath an outer shell during a cold winter!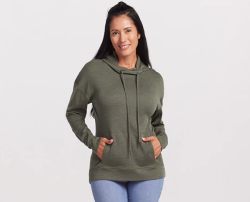 Woolx Callie

Snug, comfy hoodie which is perfect for casual situations and layering. A 230 midweight option for mild to moderately cold weather in several plain color options.
Overall availability & misc stuff
By 'availability' I mean two things:
First, whether there are enough products in the men, women, or kids section. In this sense, both Woolx and Smartwool offer a generous catalog of clothes.
Accessory-wise, Smartwool has slightly more misc and unisex options like balaclavas, scarves, and beanie or sock variations.
From the non-Icebreaker or non-Minus33 alternatives to Smartwool, Woolx scores the highest in terms of women/men/kids availability. The brand's miles ahead of other lesser-known options like Wooly or Merino.tech.
The other availability I'm talking about is from a logistics standpoint. Smartwool is easier to come across on various retail platforms – from Amazon to REI to other prominent sellers.
Woolx is more limited. The brand still has select storefronts at major retailers.
However, around 2-3 years ago or so, Woolx started to consolidate its sales process back to its own branded website.
As far as density options, which I guess could be an extra form of 'availability'…
As I said, Woolx focuses on thicker options. In my Meriwool vs Smartwool review, I've expanded on how merino layers work and the importance of microns/overall density.
The fact that Woolx has a specific focus on thermal clothing doesn't mean there's not plenty of availability in the 'lower' density segment. And vice versa, Smartwool also has some juicy and toasty outer shells, despite extra-focusing on the more 'standard' wool density.
Personally, my SO likes knitting some small accessories when it comes to the thinnest layer of merino wool. I'm talking about Merino 100, which is great for smaller pieces of clothing that don't take much time to knit: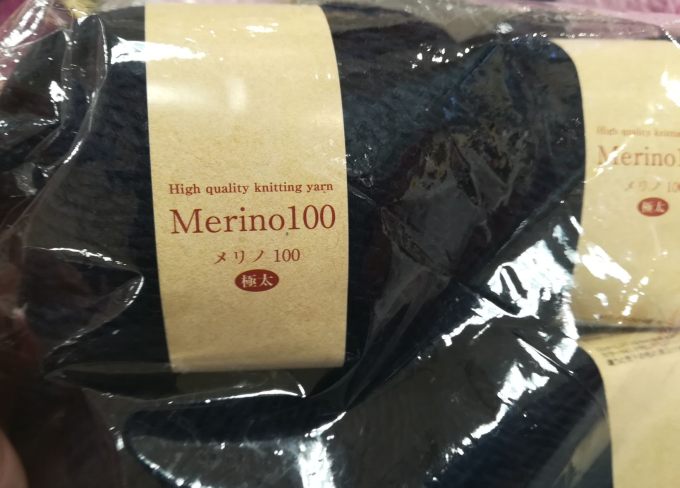 For anything thicker than 150, realistically speaking, you'll be investing a lot of time and effort into making a complete piece of clothing.
As a hobby, it's a nice way to spend time and make something with your hands, but for most people, it'd be way too time-consuming.
Wrapping this comparison up, I'd like you to share any experiences you might have with either brand. Tap some buttons and let me know below – from the good to the bad stuff. I'd appreciate it!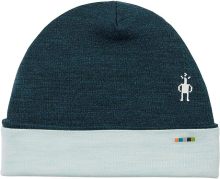 Smartwool Beanie

The staple beanie for cold winters. 100% merino wool. Breathable, extra warm, and plenty of sizing/color options to pick from.